Simply granting WiFi because it upgrades the customer experience is a great approach. But no company should stop there if it wants to get the most of "free internet" advantages.
This may sound like a contradiction, but indeed...There's no such thing as free WiFi. Although we all have access to the internet when in a restaurant, bus, supermarket or any store, it is important to clarify how WiFi is cost-effective to businesses and, if they are smart, profitable.
And no, we're not only thinking about simply granting WiFi because it upgrades the customer experience. Surely, it is a great approach. But no company should stop there if it wants to get the most of "free internet" advantages.
There's no way back: WiFi Marketing and WiFi Media became a strategic necessity. So here is a list of 5 things Free WiFi does for your business.
1 - Client stays longer and can buy more
Yes. The convenience of a free WiFi can boost your sales or even the welcoming atmosphere at your venue. Customers tend to linger, enjoy more their moment and... oops, end up bumping into a product or an offer they like and add it to the cart.
Whenever a clients stays for longer at your venue, they might remember something else they needed, they can be impacted by a physical or a personalized digital advertisement - as we'll see below in this text - and this will bring you more revenue.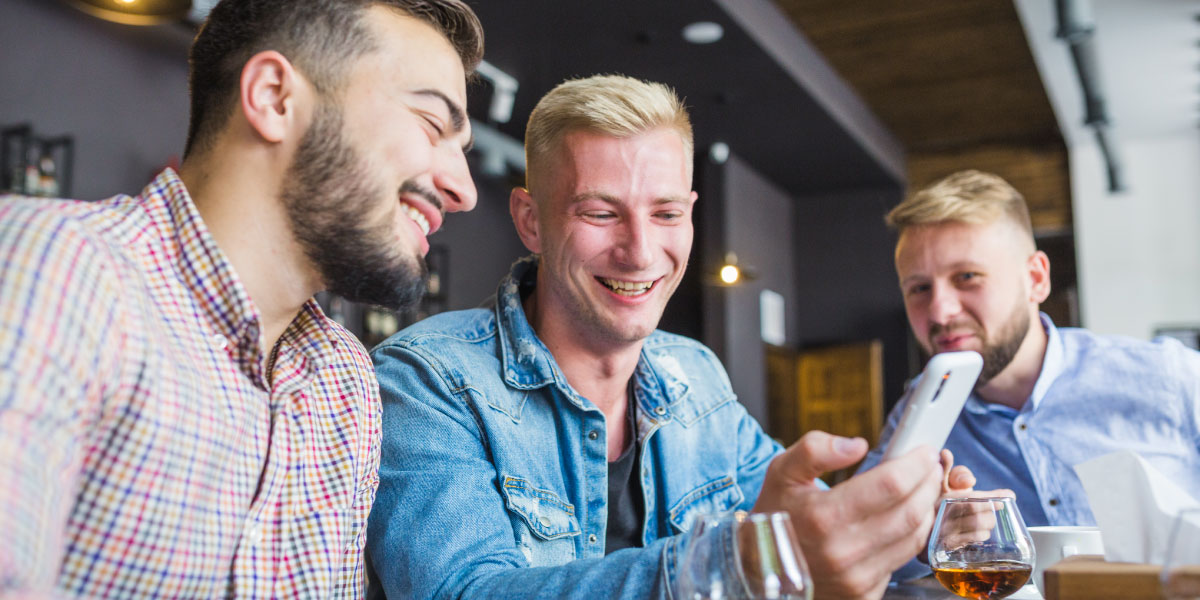 2 - Easily improve customer experience
Feels so good to know to be in a venue that has fast WiFi, doesn't it?
Depending on the location, the weather or even the mobile operator, our 3,4 or 5G connection can fail and we can all agree that an irritated client is always a tough buyer.
That brings us to the next precaution when offering Free WiFi: it has to connect easily and have a fast network. Otherwise, it is better to not have it than getting your client frustrated.
Thus, display its access information on strategic spots in your physical environment, train your staff to always offer the convenience, or hire a Smart WiFi - so that the network instantly recognizes new users and a push displays an invitation.
The more contactless the experience, the more comfortable your client will get.
3 - Make better usage of immediate customer behaviour
How much time can one spend staring at a shelf? Which corridors are crowded while others are deserted? What plates sell more? Is my place receiving more men or women? Of which age?
Mapping this kind of demographic information and movement from your clients is possible through the usage of a Smart WiFi. This way you can go from "offering personalized last-minute deals" up to "reorganizing your service better".

Also, a quick research, a small signup screen to grant access to the WiFi can be a golden opportunity to enhance your staff proximity to the client's needs.
By using WiFi Analytics, you can also offer customer rewards based on the products a customer is facing in a store. And your brand can choose whether this reward will be sent in real time or later.
4 - Advertising opportunity and profitable media space
Do not over use that function all at once. Remember: customer experience is better when there are less barriers to the internet login. Therefore, how to find the right balance? First, it is essential to understand the 2 types of media you can exhibit via WiFi Marketing.
One comes from your own company. It can be related to sales, products, announcements, stock clearance, deal of the day or whatever you find appealing.

The other comes from different businesses, from other verticals that have interest in communicating with your public and are keen to pay for their attention through your channels.
It can start with a Captive Portal with one video, or one survey page, maybe a call to action to some sale, and once they are logged in, drive the customers directly to your home page or a marketing landing page.
And this is the way you and your company can actually generate revenue from free Smart WiFi: making use of WiFi Marketing and its channels.
5 - Strengthen client relationship
Almost a "to be continued" of our third topic "Make better usage of immediate customer behaviour". It is possible (and recommended!) to have a system of constant profile updating of customers based on their WiFi logins, other interactions or a qualified database, for example.
Like that, simple information such as a phone number or an email address can be a fundamental touch point to invite clients to special events, to follow your brand on social media or to sign up for a digital newsletter.
Also, a client ID is a key tool to build a relationship based on purchase history and, hence, personalized interests that anticipate future demands so your business can be well prepared for trends.
Privacy first!
Choosing a network operator that does not apply Privacy legislation, such as GDPR or LGPD, to deal with your client's data is the biggest mistake an enterprise can make.
Clients have to agree to your Terms of Service before anything else and have to trust that their data is being used to enhance their experience as customers and not to flood their channels with random ads.
Nowadays, information is gold, so offering a free and safe Smart WiFi has to be a huge concern if you want to build a relationship of trust and transparency and not be surprised by a big fine or worse. Data became, at last, a serious matter.
If you are interested in having a Smart WiFi solution to enhance your business capabilities, speak to a Zoox specialist to request a demo.
We are present in 23 countries with our multilingual robust platforms and data ecosystem, count on an immense inventory, with 24/7 support, visual dashboards and easy-to-navigate interface.
Set up a free consultation and understand our possibilities for your brand.