Zoox Smart Data Continues Global Market Expansion in Europe and Asia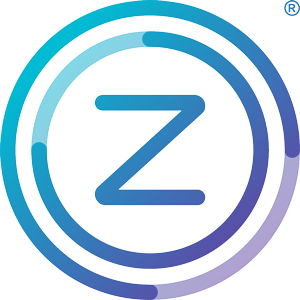 Admin
- 5 de Fevereiro de 2021.
Big data innovator adds KloudWiFi and KelTech IoT to list of third-party compatible network and smart solution providers to increase customer access to hyper-targeted advertising technology.
Zoox Smart Data ("Zoox"), an international provider of technological solutions that harnesses big data to build customer profiles from existing Wi-Fi networks, has announced a series of strategic partnerships that will provide more seamless access to its targeted advertising capabilities in Europe and Asia. Within the European hospitality and travel markets, this includes signing an agreement with KelTech IoT, headquartered in Ireland and provider of smart technology solutions throughout Europe. By facilitating integrations with KloudWIFI, a complete wireless network solution provider, Zoox Smart Data can additionally ensure instant compatibility of its advanced customer profile technology for businesses throughout India.
Key to Zoox's rapid global expansion has been its ability to provide businesses with solutions that can effortlessly integrate into existing operations and that can leverage such interconnectivity to update profiles reflecting the preferences of each individual guest or customer. Several luxury hotels within Ireland and United Kingdom are set to integrate various network and smart technology platforms with Zoox Smart Data in order to compile analytics that demonstrate the ideal hotel stay environment for individual guests.
As leading Wi-Fi network providers for their respective regions, both KelTech IoT and KloudWIFI customers can significantly leverage a seamless integration process with Zoox to receive detailed insight on what sort of available services and promotions best resonate with individual experience expectations. Once a consumer agrees to take part in the Zoox service, this can include receiving valuable details on an individual's marital status, income level, hobbies, sport interests, memberships and much more. The same pre-existing Wi-Fi network can then be used to automatically push relevant ad messaging to personal devices, catering to growing demands for experience personalization and boosting satisfaction levels while monetizing Wi-Fi services that traditionally offered minimal ROI potential.
"Most hospitality and travel industry professionals now recognize the tremendous value that experience personalization and hyper-targeted advertising provides, however, many can often overlook the fact that existing services such as Wi-Fi supply the exact data they need to implement such abilities," said David Tyre, VP of Business Development – North America for Zoox. "Zoox is proud to work alongside third-party providers that are likewise committed to increasing client revenues via integrations that are proven to enhance personalization, satisfaction and loyalty among a client's customer base. We look forward to forging additional partnerships in the near future that will ensure even more organizations across the world can effortlessly adopt the latest advances in smart data profile technology."
Zoox customers that have been able to implement the company's Smart Data and Media advertising solutions alongside pre-existing network and IoT infrastructure include Choice Hotels International and others major hotel groups, airports, train stations, bus terminals and casinos located around the globe. One additional advantage of Zoox is that each time a consumer logs their device onto one of the thousands of Zoox-enabled networks, profiles are automatically updated to present an always accurate and up-to-date representation of preferences and interests, ensuring that promotional campaigns continue to reach appropriate target audiences.