Data Wallet: How does a virtual wallet work?
Yasmim Restum
- 4 de November de 2021.

Zoox spoke with Lucio Matias, Project Manager at Zoox Pass & Pay, to understand the benefits of a Data Wallet for companies and final customers in various segments and industries.

A unified virtual identity that seeks to provide security and agility to the user in the most diverse operations. This is how the Data Wallet works.
Instead of carrying paper, copies back and forth, cards, receipts, statements, and countless other documents, everything is concentrated in a single environment.
But we know that wallet already rings a bell: payment! And yes, nowadays, the users themselves already expect a Data Wallet service from certain establishments - with faster payment, touchless, via facial recognition, for example, and connected to other virtual wallets and cashback applications.
Whether in a hotel, restaurant, or hospital, what now becomes essential for the customer is the freedom he/she gains in the buying and selling relationship.
This experience - being safe and fast - can be a key differentiator for your company.
Throughout this article, you will understand:
Data Wallet: what is it?
How do new payment methods improve the customer experience?

3 considerations for choosing the right payment solution partner
Get to know the Zoox Ecosystem
Data Wallet: what is it?
A Data Wallet, as we mentioned above, is a digital wallet with all your data. Addresses, emails, documents, credit cards, passports, and whatever else you can imagine can be just a few clicks away or uploaded.
The main advantage of this unified structure is faster authentication - to know if you are yourself in any login or physical establishment -, the security of storing sensitive personal information, and, of course, the convenience of accessing only one place when you need to update or delete information.
When it comes to payments, traditionally we know that cash, credit and debit cards are the most common methods of payment. But Data Wallets bring another convenience that these methods do not have.
Even though it is, in theory, just another way of payment, through a single application, or QR Code, tab in your favorite browser, a purchase can be made just by pushing a button or approaching a small machine.
Not to mention Near Field Communication (NFC) technology, present in many digital wallets, and which enables the connection between different mobile devices, such as smart watches.
How do new payment methods improve the customer experience?
Before the pandemic caused by the coronavirus, the digital wallet was mostly used only for online shopping, e-commerce, and internet transactions.
However, the urgency of contactless payment solutions has accelerated the adoption of Data Wallets by companies in many different segments.
Not only are card machines equipped with contactless technology, but companies are also opting for payment totems and giving users the option to pay bills with a few taps on their cell phones through Data Wallets, without having to touch other devices.
For Lucio, in view of the extreme convenience, Data Wallets have been gaining more and more prominence in the market and more space in new places of operation.
"In a hotel, the guest can make all payments from the beginning to the end of his/her stay with a single registration on a payment platform. Whether in that hotel or in any other Zoox partner - when hiring a high-speed internet service at an airport...", he exemplified.
Most Data Wallets require the use of an application, others can be linked to tokens or login information such as email and password, or even a social network user.
In the case of solutions involving Zoox Pay, the payment flows work through web apps, without the need for users to install apps. And the access to customers' credit card data is tokenized in a secure end-to-end operation.
Identification is done once through a registration and then a login that can be done via facial recognition, and then does not need to be repeated - unless the user changes devices.
But the main advantage is the integration with Zoox's ecosystem.
"The idea is for Data Wallets to become more and more integrated. Here, for example, we think about a global wallet. You can be in a hotel in one city, a hospital later, or in a restaurant the next week, and if they are Zoox clients, your Data Wallet will be recognized and will facilitate the payment, whether in a reservation center, at a check-out, or at the show", Lucio emphasized.
Regardless of the wallet, the important thing is that it is one more payment option that facilitates for the end user, and not something that limits its use.
3 considerations for choosing the right payment solution partner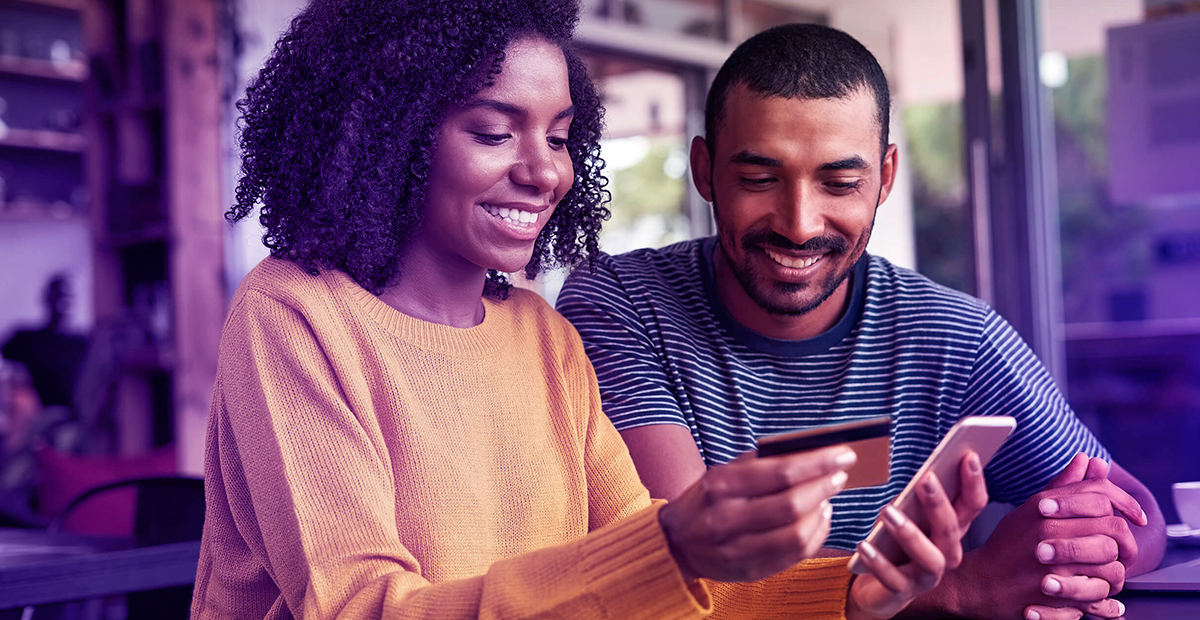 When a company has billing and transaction needs, it is clear that there is already a set of services and tools on the market that provide integration with card acquirers, payment gateways, but the question that remains is: how to choose the best option for your business?
Outsource or develop in-house? Identify the real needs of your business
Many companies sometimes seek to develop certain payment technologies in-house, but end up running into factors such as cost, business objectives, and lack of specialists.
In this case, the best option is to outsource this process.
There are several companies with specialized teams that already do this work with autonomy, experience, security, integration (PCI Compliance), and respecting the privacy laws in force - including the possibility of integration with third-party systems, giving more control and security to the implementation.
The investment in this partnership can mean a reduction in future expenses and headaches. Perhaps a loyalty plan with benefits for users, for example, is an easier strategy to be set up within the company itself.
The Data Wallet partner of your company and its services needs to be friendly to your final customer, otherwise it can become a bottleneck in your payment processes.
Try to know the interface, if it is friendly, intuitive, if it allows the registration of several payment methods, documents, if it has support, integrations with other virtual wallets, if it requires applications, tokens, or if it has access through QR Code or facial recognition, for example.
In the case of Zoox Pay, there is integration with Stone Pagamentos' Pagar.me solution to deliver a secure and agile product in any payment transaction.
A solution that improves the customer experience while burdening the company's financial operation should not even be called a "solution".
When considering Data Wallets to offer as a means of payment in your company, research the fees charged, whether they are applied by total percentage of earnings or transaction, for example.
Lucio warned about the importance of understanding if the value of the product (practicality, customer experience, agility in operations, team reduction) compensates the amount paid.
"In the case of Zoox Pay, the amount charged follows the business model of charging per transaction. Meanwhile, there are companies that charge very high fees on top of the payment amount. Look well at the prices of virtual wallets fees to avoid offering your customers a payment method that can generate losses".
Get to know the Zoox Ecosystem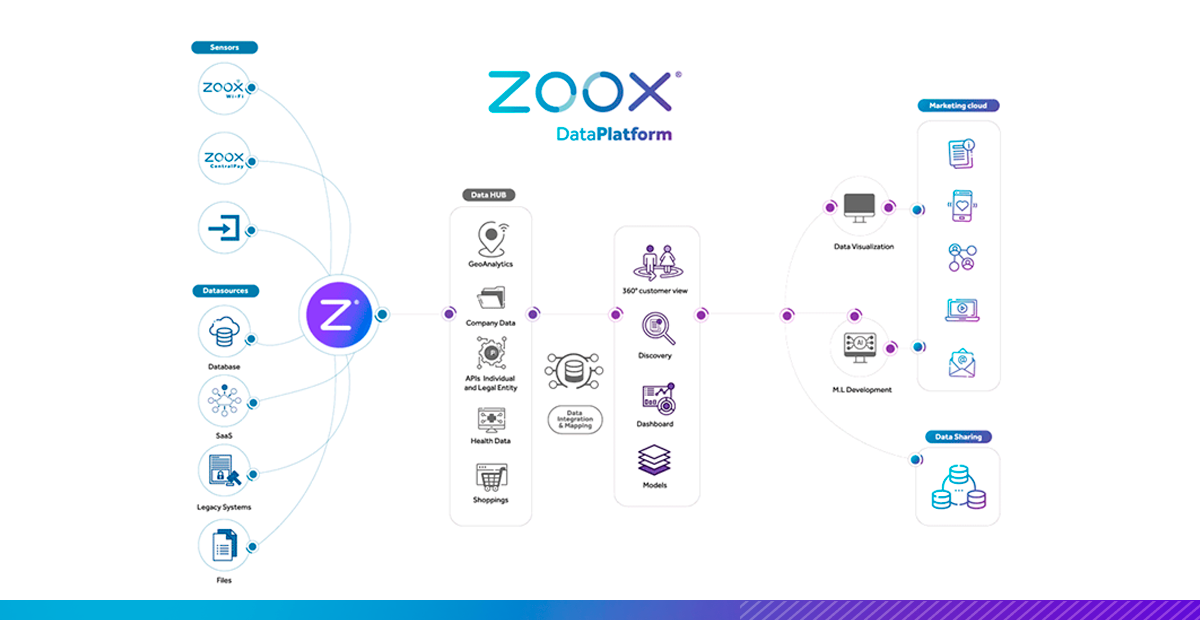 Zoox solutions act as sensors and data intelligence generators that collect, on a daily basis, a huge and global volume of data for treatment and qualification. All this from the explicit consent of users and strict application of the GDPR.
Besides cross-referencing with public and/or partner bases, we use an exclusive data intelligence to create unique and memorable experiences in physical and virtual environments.
Through

Zoox Pass

, for example, our biometric authentication API, we offer the Zoox Pay feature that is integrable with several payment gateways (in Brazil and abroad) and generates safer and faster payment flows - using tokenized virtual wallet and acquirer contract data.
Thus, we generate strategic and competitive value to your company while making your customer's journey more agile and comfortable.
If you want to learn more about Zoox's possibilities for your business,

visit our website

.