Contactless is here to stay: How to enhance Guest Experience through Technology
Yasmim Restum
- 12 de August de 2021.
Safety restrictions, constant sanitizations, travels canceled, then rebooked, staff training, guests full of doubts… If that sounds familiar to you since the COVID-19 pandemic, then you probably have been struggling with the new daily challenges of Hospitality.
From managers up to chambermaids, the guest experience is always the key factor when it comes to investments. However, how to adapt to the so-called "new normal" reality? Although some may think these structural changes are only temporary, the real deal is: guests are going to expect an even more VIP, personalized and comfortable experience.
Even after the pandemic, rather than having to phone the reception, carry a bunch of flyers with the hotel services, going through the hassle of calling waiter's or concierge's attention, you will prefer to simply scan a QR Code on your device and then click to order directly :)
In fact, the use of QR Codes to provide better experiences is not exactly the latest tech revolution, since some well-known hotel chains are already making it a differential - afterall, great services build loyalty.
Full menus displayed, information of opening hours of all areas, bookings and reservations of tables and tours and even chatbots are the facilities already being sought.
Who wouldn't want a complete 24/7 concierge?
And no, it's not about downloading an application. A client tends to forget about apps once they have no appeal after the trips. Also, we've got to admit that we're creatures of habit: we spend our time in the same handful of apps. Usually, clients don't have enough storage on their devices.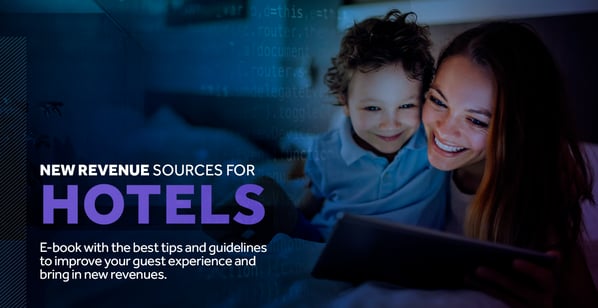 And why would guests download another app and use valuable storage space if they can easily communicate through QR Code whenever they want?
But that requires strategy!
Load all your hotel info to an easy-to-use platform. Include quality photos, descriptions of every product or amenity, available hours, calendar, extras.


Put a QR code sign in rooms and all guest areas. Enable guests to access all the info at strategic areas of your venue by pointing their cameras. They can also check who is able to access their room and opt-out of any service, reducing your housekeeping costs.


Make sure the platform is safe for clients data and for receiving payments. What is the software? Does it apply GDPR or other privacy laws? Attention to that: it must be easy to finish any order at the payout step, otherwise it makes the technology a burden.


Integrate your management system. This integration is not mandatory. But it can be quick and easy to be made, depending on the technology you choose. It will avoid any kind of manual input of information with each order and it will make sure there is no misunderstanding or delay between your staff action and the guest's order.


Train your team. All set, now it is time to send the message to your team and make sure they support the contactless experience and will let go of prior lists of services and focus on fulfilling the customer's request.
It seems complex, but not if you count on a highly qualified team just as Zoox Guest Control provides.
Briefly, Guest Control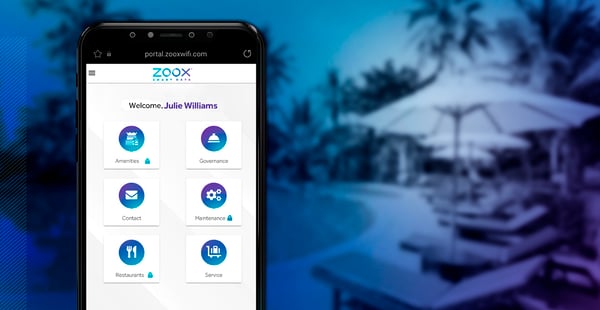 An exclusive tool to account and manage digital requests from clients, from bookings to payments of products or amenities.
Foremost, it offers a Unique Self-Service Experience 100% powered by Zoox Technology that allows your hotel to go paperless, delivering a more comfortable and elegant experience through a single platform.
Forget about queues, crowdings or the need to download an app.
Guest Control seamless technology will help your hotel to maximize profits, be cost-efficient and apply all privacy laws in order to keep your guests and company safe.
Also, it is an independent all-web app that can be easily customized to look just as your brand would like and also be integrated to your management system, optimizing staff work.
This Zoox solution comes with free training of your staff, full technical support and, of course, longer-term benefits: as you track offerings grow and decrease, you can make adjustments to your services without disrupting experience and save that money - and trees - that you are now spending with paper and printing costs.
Well, I would say Guest Control came to stay… Are you interested?
Get in touch with a Zoox specialist to request a demo.