4 Benefits of Data-Driven Marketing applications in day-to-day business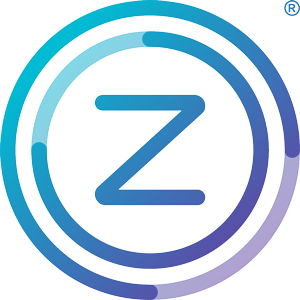 Admin
- 10 de February de 2023.
The success of any business depends on understanding the needs and desires of customers. From ethnographic studies to satisfaction surveys, the exercise of getting up close and deeply understanding customers has been constantly changing as new technologies have emerged.
In this context of digital transformations, a new paradigm presents itself to the marketing and sales sectors: the collection of data and the organization of insights based on all the activities performed online.
The big challenge is no longer to obtain an abundance of information about your customers, but how to organize and use it in an appropriate and assertive way.
To efficiently and strategically manage this ocean of information and possibilities, a methodology shows the way: Data-Driven Marketing.
Read on and understand what Data-Driven Marketing is, learn some of the benefits it can provide your business, and how to apply it in your company's day-to-day operations!
What is Data-Driven Marketing?
Data-Driven Marketing is a methodology that aims to build marketing strategies based on insights obtained through the analysis of Big Data.
These data are gathered through interactions, engagements, connections, visits to e-commerce, registration, among many others. All in a consensual way and following the LGPD practices.
In an increasingly competitive market, as the current one, knowing your customer in depth is no longer a differential, but a duty. In this great challenge, data are the fundamental pieces, and Data-Driven Marketing is the methodology that will help you get ahead of the competition.
Through insights based on data, it is possible to deeply understand your customers' consumption profile, identify market and behavior trends, and then make the right ads and offers, at the right time, to the right person.
In short, for the realization of a Data-Driven marketing strategy, the data gathered in Big Data serve as a solid foundation for generating insights that build extremely assertive hyper-personalized and hyper-segmented strategies, campaigns, and approaches.
A recent Report conducted by Certain, shows that companies that adopted Data-Driven strategies had a positive impact between 10 to 20% in Return on Investment (ROI).
Another survey conducted by eMarketer Magazine shows that 40% of brands surveyed plan to expand their budgets for Data-Driven strategies.

Now that you know what this famous methodology is and the impacts and transformations it has been generating for other companies, check out the benefits of Data-Driven Marketing for your company.
Discover now 4 benefits of Data-Driven Marketing for your company
Transforming uncertainties into assertiveness, this is the main objective and a huge competitive advantage for companies that adopt the Data-Driven Marketing model.
According to Forrester Research analysis, businesses driven by insights generated through data grow, on average, more than 30% per year. This is due to the wide variety of fronts, analyses, and marketing and sales strategies that data can guide.
Check some of them out:
1. Reduced cost per lead (CPL)
Generating the highest number of leads with the lowest possible investment, this is the goal of any business that has a digital strategy. For this, a deep understanding of the desires and needs of your audience is essential. Only then you will be able to make an attractive offer and achieve conversion.
Analyzing data and insights into the consumption profile and behavior of your most engaged customers, who close deals with you more often, will help you to be clear about what is important to your audience in an offer and create a campaign strategy for capturing leads, reducing the CPL.
2. Create a Lookalike Audience

With an updated and qualified base, with contacts from customers who frequently buy from you or do business with your company, it is possible to identify behavior and consumption patterns to conduct lookalike audience sales campaigns.
This type of campaign allows you to discover new audiences similar to your original target audience, and is an excellent way to expand the number of people to whom you can advertise your products and get a good return on investment.
3. Better segmentation
Knowing your customer in depth is essential for any business.
With a Data-Driven Marketing strategy and a Big Data solution, you have access to deep learning tools to predict potential customer purchases, and can apply recommendation algorithms to suggest recently visited products, similar or complementary products, according to the customer's consumption history.
This is what we call hyper personalized and hyper segmented offers.
4. Geomarketing and Geoanalytics
When opening a new headquarters for your company or even a distribution point for your logistics, you must have already asked yourself what would be the most appropriate location.
Geomarketing and Geoanalytics are Data-Driven Marketing strategies that help you solve these questions based on data, allowing your company to understand the demographic profile of certain populations and cross-reference them with data from your base.
This generates insights for creating more assertive business strategies aligned to your audience.
In the examples cited above, this is extremely important.
Let's say you are thinking about opening new headquarters for your company. It is valid to evaluate and consider a place where there is a higher concentration of people with a consumption profile similar to that of your current customers.
The same goes for the creation of new bases for logistics. Understanding where your audience is concentrated will help you save a lot of money in this department.
How to apply Data-Driven Marketing in your company
As you can see, there are many benefits that the adoption of Data-Driven Marketing can offer your company. But you must also be asking yourself, how to put this methodology into practice and accelerate your business growth through data?



Let's go through this quick step-by-step together!
1) Comece a coletar dados o mais rápido possível

When we talk about Big Data, there are two types of data, the primary and the secondary.

Primary data, also known as raw data, is data that is obtained directly by the company using its tools and expertise. This is data from questionnaires, surveys, interviews, and the company's own case study, for example.

Secondary data, on the other hand, is a set of information that has already been collected by other institutions and companies during a different research process. For example: publications by governmental organizations and private companies.

To efficiently begin a process of gathering, organizing, and qualifying large-scale data, you will need to rely on a Data Science & Analytics solution.

Here at Zoox, we have a complete solution for the generation of business insights with an ecosystem of partners formed by public and private sources with more than 200 variables of structured and unstructured data, which guarantees a percentage of qualification and assertiveness above the market average.
2) Define the goal you want to achieve or the challenge you want to solve
After collecting a sufficient amount of data, it is time to guide your actions by defining the goal you want to achieve or the problem you seek to solve.

Each problem must be considered and evaluated in isolation.

With a well-defined objective or challenge, data selection will be more targeted, without causing confusion or excess of unnecessary information in your pipeline.
3) Cross-check, analyze, and interpret the data from the goal or challenge you have defined
With reliable data in hand, the stage of cross-referencing, analysis, and interpretation begins.

In this part of the project, machine learning or statistical algorithms are used to detect patterns, trends, and generate predictive models that will help gain valuable insights to guide decision-making. You should compare the results and insights gained with your metrics to define the next actions.
4) Decision-making and implementation
In this step, all the knowledge gained throughout the process is put into practice, and it can be done in two ways. The first is by making decisions based on the learnings generated throughout the project, and the second is by implementing models that act on the final data.
5) Establishing a Data-Driven Marketing Culture

Finally, to institutionalize a Data-Driven Marketing culture, it is necessary that the entire team is aware of the importance of data and how much it impacts the final results of the entire company.

Repeat this entire process.

Now it is your turn!

Get your hands dirty and enjoy the excellent results you will see. And remember! When it comes to data and Data-Driven Marketing, you can count on us.