The Value of a Chief Marketing Technologist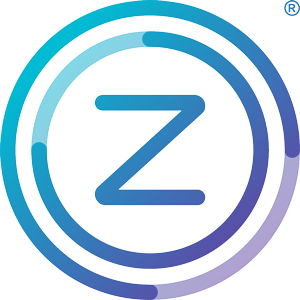 Admin
- 18 de febrero de 2020.
The C-suite is growing. Within the last few years, companies have added some executives in their C-suite. Some of these positions include the chief content officer and chief growth officer.
As the demand for digital marketing increases, the marketing team will need more help to be successful.
Gartner predicted that a company's marketing director will spend more on technology than the chief information officer. Digital marketing budgets are expanding annually because CEOs believe it is the most important technology investment.
Gartner found that 67% of marketing teams plan to increase their spending on technology-related activities in the coming years. In addition, 61% are increasing technology spending and 65% are increasing budgets for service providers who have technology-related offerings.
So, it is possible to see a transformation around us. Artificial intelligence, automation, bots, smart data, and machine learning are changing leadership behaviors across a company's functions.
Marketing and technology are at the forefront of this transformation.

Defining a Chief Marketing Technologist
A chief marketing technologist is someone who understands the needs of marketing and the resources and limitations of information technology.
According to the Gartner report:
"As marketing better understands the workflow and needs of the marketing team, it can assess the extent to which individual technologies can overcome inefficiencies and allow for improvements. As IT better understands existing technology structures and interdependencies, they can recognize and overcome integration, scale and other operational and implementation challenges."
Therefore, a chief marketing technologist needs to understand the objectives of a marketing initiative. This technologist also needs to understand the resources and budget of an IT department.
This technologist must be the champion of new initiatives. These initiatives involve working with the IT team to build the foundation and leading the marketing team to take bold steps.
When there is a CRM update or a new application, this technologist must have a strong technical history to discern what's working.
Unlike chief marketing officers, they are more balanced and not too focused on the creative side of marketing. Therefore, the chief marketing technologist is not just an extra marketing position. It is a necessity!
Martech Impediments
With this new collaboration of marketing and IT, what is necessary to achieve success in marketing technology (or martech)?
The Gartner report offers an answer:
The low investment in recruitment, training and improvement of existing martech talents, the low integration between marketing technology solutions in companies and the lack of construction of clear use cases for martech slow down the area and should be worked on for the company integration to occur.
Marketing and Technology Work Together
Channels and online ads have evolved dramatically with the rise of smartphones and social media. In this context, analytics, automation, digital engagement, and content management are some areas in which technology is part of everyday marketing.
Almost all platforms in these areas have a technical interface for management and analysis, which requires training even for people with computer skills. However, the resulting data and tools are outside the traditional field of IT concerns, which requires the marketing knowledge.