Tapping into the Power of Smart Data and Experience Personalization to Drive Retail Business Success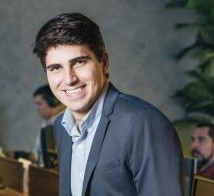 Rafael Albuquerque, CEO at Zoox Smart Data
- 14 de January de 2022.
From the ongoing impact of the pandemic on consumer behaviors to the widespread rise of service digitalization, it's safe to say that the way customers expect to be able to interact with retail businesses has been transformed forever.
No longer content with a one-size-fits all approach, today's customers are now seeking out businesses that can tailor offerings towards their own perception over what counts as a safe, convenient and satisfactory retail experience.
This growing demand has led to a mass shift throughout the industry seeing retail operators recognize the critical importance that service personalization now plays in winning and maintaining the loyalty of their customers.
Yet while studies show that 72 percent of consumers will only act upon promotional messaging if it is personalized to their needs and preferences, research from an Adobe indicates that only 37 percent of businesses have personalized more than half of their retail journey.
This disconnect between retail operators and consumers must be resolved if businesses are to prevent otherwise loyal customers from taking their purchases elsewhere. Fortunately and thanks to ongoing advances in technology, an effective solution to this challenge is finally within reach.
Building a Path Towards Personalization Using Smart Data
The rise of big data has proven to be a game-changer that has left virtually no industry untouched. Yet, it is within the retail space that smart data solutions are now demonstrating their all-encompassing value to meeting each and every individual customer expectation.
Using a combination of algorithmic and optimization models supported by advanced AI, state-of-the-art platforms can empower retailers with the means to instantly access a real-time and always accurate 360 view of customer purchasing habits and product or service interests.
One example of this capability is through the integration of such solutions with a retail business's guest Wi-Fi service. Via the integration and once a customer provides permission for the collection of their data, retailers can begin to automatically create individualized customer profiles pointing to which promotional offerings are most likely to be acted upon the moment a customer connects their device.
Even when a customer is offsite, an advanced smart data platform can still continue to collect data whenever customer devices are connected to a Wi-Fi network enabled with the technology, ensuring continuous access to up-to-date customer preferences and expectations.
Leveraging high-value analytics that in addition to consumption habits, can include insight on a customer's gender, income level, average expense preferences and more, retailers can significantly offset the risk of promoting unrelated items that leave up to 74 percent of shoppers feeling frustrated.
Consider this, how would a customer following a vegan diet respond to offers promoting steak? Using a smart data platform armed with information on what a customer actually wants to buy, retailers can instantly sidestep the guesswork and provide details on relevant products to ensure a hassle-free and always enjoyable experience, resulting in enhanced loyalty and higher business revenues.
With the more advanced smart data solutions now available, retailers can even effortlessly combine analytics gathered from Wi-Fi networks with customer data located within Point-of-Sale and CRM systems. This importantly creates a single source of truth for retailers over how each customer wishes every touchpoint throughout their shopping experience to unfold.
Ensuring a Seamless Experience both in the Physical & Digital World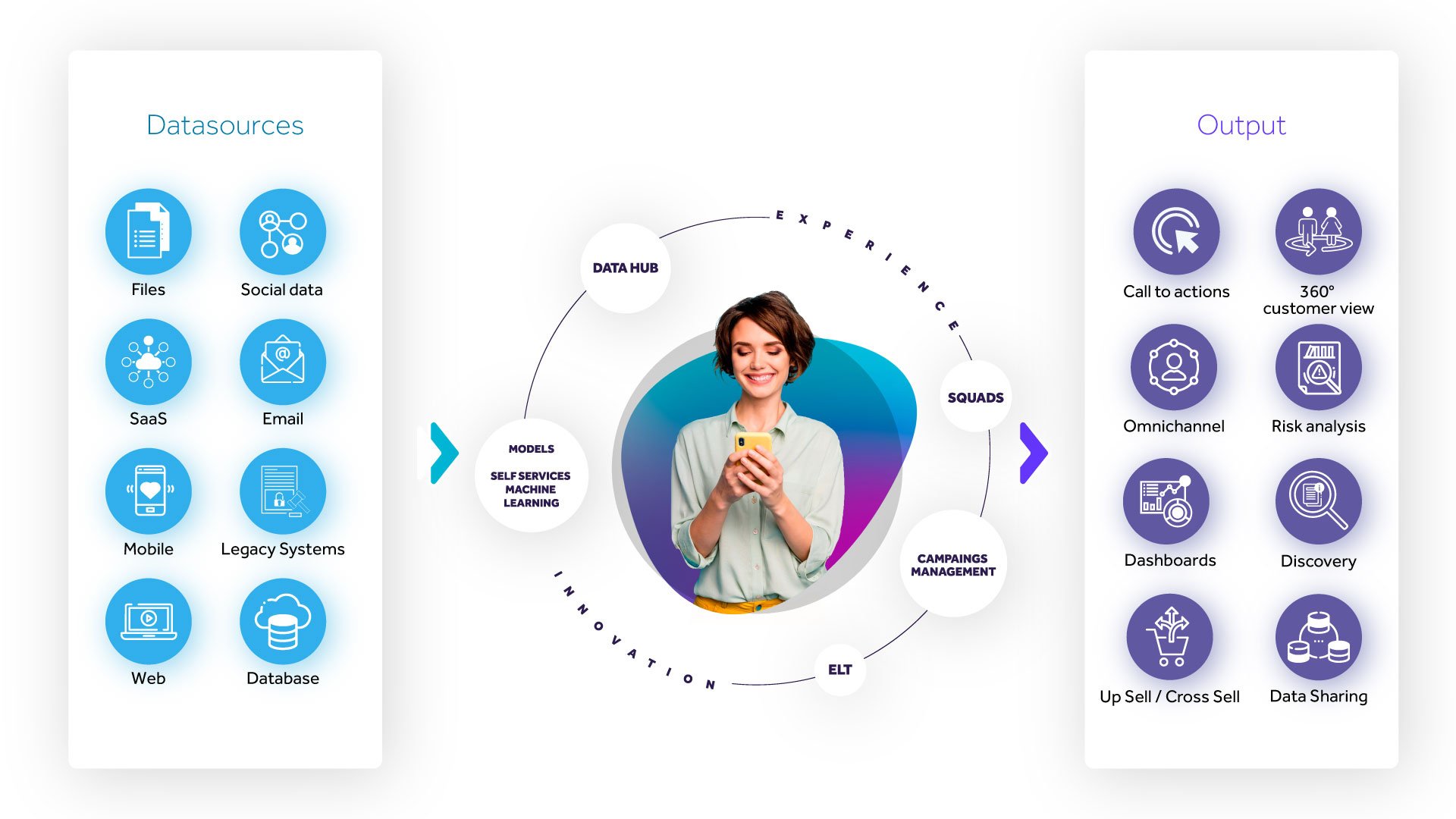 Since the dawn of e-commerce, retailers have routinely grappled over the challenge of how to tie physical and online shopping together in a way that ensures a best-in-class experience regardless of whether a guest visits a retail location or its website.
Especially in today's market where customers expect the same custom-tailored service to follow them no matter what shopping experience they choose, smart data solutions are again proving to be the key in finally offering experience personalization that can seamlessly transit between online and offline worlds.
When armed with a smart data platform, retailers can notably compile customer analytics obtained from either a physical store visit or online purchase into the same customer profile, subsequently enriching future experiences for both.
For instance, smart data technology providers offering heat map capabilities pointing to the areas a customer frequents at a physical location, not only offer the opportunity to discover which products best resonate with a customer the next time they visit. The same analytics can also be applied to future website-based visits, maintaining a consistent personalized touch that ensures no potential item or service of interest is ever missed.
Likewise, purchasing behaviors from online experiences can also be instantly leveraged to create an improved shopping journey the next time a customer decides to visit a retail business's physical location.
Maximize Retail Operational Efficiency & Business Bottom Lines
It's no secret that today's retail businesses are often short-staffed which has only worsened as a result of the pandemic. However, regardless of the number of sick day callouts or employee resignations, customers will nonetheless take exception to a retailer's inability to meet their specific needs in a convenient and timely manner.
Smart Data technology again offers a solution to this seemingly insurmountable obstacle by providing employees with the ability to gain instant insight into customer preferences right at their fingertips. This not only results in swifter, yet still personalized service, but also provides employees with the opportunity to be proactive in making product recommendations.
With the confidence of knowing that any suggestion they make is based on actionable data intelligence, retail employees can drastically reduce the time needed to ensure that each customer leaves fully satisfied, while maximizing business profits and the likelihood of a return visit.
Taking speedy and personalized service one step further, innovative smart data platforms can even integrate with advanced facial recognition technology to automatically identify a customer and their unique service needs. Take for instance a customer who is a rewards member and who typically must dig through wallets or purses to locate their membership card during check-out.
Using facial recognition, smart data platforms can sidestep this frustrating process completely by automatically recognizing a customer the moment they approach a Point-of-Sale terminal.
Not only ensuring that rewards members receive their rightful pricing discounts, the technology's interfacing with smart data-supported customer profiles can further serve as an opportunity to remind them of any favorite and previously bought products they may have overlooked.
With knowing that such enhanced convenience is always readily at hand, customers will no doubt express their gratitude by identifying forward-looking and innovative retail businesses as the shopping experience of choice.
The Bottom Line on Retail Profits
Regardless of how unpredictable the future of the retail industry may be in light of COVID-19 or other influential factors, the one certain thing is that experience personalization is here to stay and will only increase in demand as time goes on.
As retail businesses themselves evolve to cater to a greater range of customer needs, including the rise of offering financial services such as banking, retailers more than ever are in need of data intelligence allowing them to best position such offerings for success. Gone are the days when all that was needed to promote products or services was a flyer or email going out to all, but tailored to the specific interests of none.
Today's customers expect far more in order to win their business. They expect targeted campaigns that take their unique experience expectations to heart. With smart data technology, the tools are now here for retail businesses to finally and fully address this ever-growing demand.
It is now up to retailers to take advantage of them in order to guarantee the satisfaction of each customer as well as their loyalty, which regardless of market or region, is the cornerstone of any successful business.