Zoox Smart Data Continues Rapid Americas Expansion With Key Hospitality and Travel Client Wins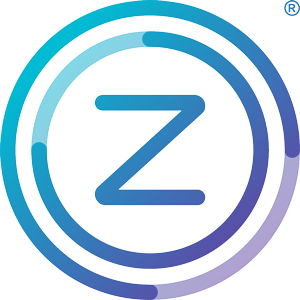 Admin
- 4 de March de 2021.
Leading innovator of guest profile technology grows regional portfolio as more hospitality and travel organizations adopt big data strategies proven to maximize experience personalization and business revenues.
Alpharetta, GA — February 26, 2021 — Zoox Smart Data ("Zoox"), an international provider of technological solutions that harnesses big data to build customer profiles from existing Wi-Fi networks, continues to bolster its presence in hospitality and travel markets throughout the Americas with more major organizations seeking to deploy its industry-leading smart data solutions. Notable regional customers that have recently adopted the company's Smart Data and Smart Media platforms include Marshall Hotels, Valencia Hotels, Buenaventura Hotels, Aerodom and several hotel properties in partnership with hospitality internet provider, Aerolina.
Within the US, Valencia Hotels now utilizes both Zoox Smart Data and Zoox Media at eight locations that together, consist of 1,600 guestrooms in total. Marshall Hotels likewise has the two solutions deployed at eight properties each to take full advantage of the most recent advances in big data and hyper-targeted promo messaging technology. Hotels that have implemented Zoox's solutions in addition to deploying Wi-Fi networks by Aerolina include Charleston Grand Hotel, Carolina Inn Moncks Corner, Countryside Inn Harleyville, Creekside Lands Inn Charleston, Charlotte Speedway Inn and Red Roof Inn Rock Hill. Buenaventura Hotels' addition to the Zoox portfolio further adds eight properties located across Mexico while Aerodom, an airport operator within the Dominican Republic, also features Zoox Smart Data and Media technology at four airport locations.
"Demand for smart data solutions has continued to skyrocket within both hospitality and travel sectors because the technology is simply unmatched in addressing demands for service personalization while providing businesses with a crucial source of revenue," said David Tyre, VP of Business Development – North America for Zoox. "More and more businesses are discovering that their existing Wi-Fi networks represent an untapped source of analytics on each individual customer that can make all the difference in achieving additional purchases or preventing potential business from going elsewhere. We are extremely pleased to see more organizations gain the ability to instantly identify the unique interests and preferences of their customers, and are honored to serve as the to-go provider of smart data innovation as service personalization increasingly becomes a defining competitive factor."
By deploying Zoox Smart Data, each new Zoox client can instantly access individual guest profiles that house a wide range of demographic and psychographic data. Such information can be used to identify what each guest considers to represent the ideal stay or experience and promote services accordingly. Once a guest agrees to take part in the Zoox service, analytics that are automatically compiled include income level, marital status, family size, hobby interests, active memberships and more. With thousands of Zoox-enabled Wi-Fi hotspots scattered around the world, each profile continues to be instantly updated whenever a guest connects their device to a network. This ensures that businesses always have the most up-to-date information to precisely understand how to best market their offerings on an individual basis.
With the additional availability of Zoox Media, each new customer also stands to maximize alternate revenue source generation using a cutting-edge direct advertising platform. Zoox Media notably provides access to a wide-ranging library of ad content that can automatically be pushed to guest devices without the need to contract third-party ad publishers. When combined with Zoox Smart Data, Zoox Media further ensures that any campaign messaging is always relevant to unique interests and needs, significantly enhancing the number of sale conversions and maintaining a reliable source of profit with little to no effort required on the part of hospitality and travel companies.