Zoox Smart Data Enables Hyper-Targeted Local Advertising Capabilities for Hotels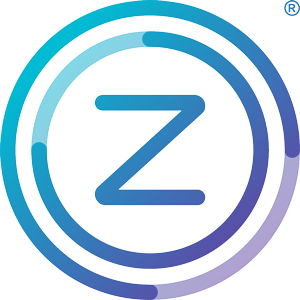 Admin
- 9 de December de 2020.
New localization functionality augments Zoox's big data guest profile capabilities to drive enhanced experience personalization and even greater hotel revenues.
Alpharetta, GA —
December 10, 2020 — Zoox Smart Data ("Zoox"), an international provider of advanced technological solutions that harness big data to build detailed customer profiles over existing Wi-Fi networks, has today announced the enhancement of its service offerings to include local advertising capabilities based on a guest's physical location and individual interests. Already set to be implemented by Choice Hotels, this new feature will provide hoteliers with an unmatched ability to personalize guest experiences by promoting local and regional offerings on a property's guest Wi-Fi login page.
"Now more than ever, a hotel's ability to ensure satisfaction rests on tailoring promoted local offerings to conform with each guest's unique needs and desires, and we are thrilled to provide hoteliers with a solution that makes this goal fully achievable and profitable," said David Tyre, VP of Business Development – North America for Zoox. "Our advanced big data profile capabilities together with the new localization feature ensures that local advertisers can directly connect with the right target audiences to promote nearby services that are of specific interest to each guest.
Using a hotel's physical address, Zoox can pinpoint a guest's exact location in order to promote available offerings that are within close proximity, including dining options, guestroom food delivery services, entertainment, tour guides and other attractions. Existing vast ad resources that consist of national, regional and local advertisers, ensure that hotel Wi-Fi landing pages hosted by Zoox have a ready supply of promotional content to present to guests. Via the Zoox Smart Data solution, hoteliers can further leverage demographic and psychographic analytics to ensure that each guest receives promoted offers that closely mirror personal lifestyles, hobbies and budget needs. Once a guest agrees to take part in the service, this is achieved by creating individual profiles for each guest that can reveal marital status, active memberships, purchase history, education and income level, among other details. With such profiles continuously updated each time that a guest logs into one of the thousands of Zoox-enabled hotspots located around the world, hotels equipped with Zoox Smart Data can ensure that locally based promotions reflect the latest guest preferences. This not only heightens guest experience satisfaction and loyalty, but also enhances sale conversations and serves as a viable means of increasing alternate hotel revenue.
"Hotel guests visiting a new area want the ability to easily discover nearby attractions and services that fit their own unique needs and want instant access to such details in a way that conforms with their digitalized lifestyles," continued Tyre. "Our solutions now open up this possibility by creating a direct communications channel to guest devices. Once they log into a hotel's Wi-Fi, each guest is presented with a range of local services and amenities to select from, all with minimal involvement on the part of hotel staff yet ensuring the ability to offer a truly personalized location-specific experience. In addition to offering the opportunity to monetize Wi-Fi networks, one of the most significant benefits of localized and hyper-targeted advertising is its ability boost hotel reputations in an industry environment where offering personalized service is a highly competitive factor."