Zoox Smart Data Reports Continued Boost in Online Traffic Connections During Q2, 2021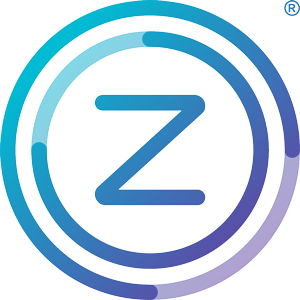 Admin
- 23 de September de 2021.
Big data provider enables over 27 million connections between January and June, increasing targeted advertising capabilities and revenues for customers.
Alpharetta, GA — Following a successful first quarter, Zoox Smart Data ("Zoox"), an international provider of technological solutions that harnesses big data to build customer profiles from existing Wi-Fi networks, has released its second set of internet traffic results, which displays a further increase of online traffic connections as the travel industry begins to rebound. Measured from January 2 to June 30, the analytics were compiled from Zoox-enabled customer networks, including major travel and hospitality organizations from around the world.

As U.S. travelers began to break travel records, Zoox recorded a total of 27,344,086 connections by consumers, in addition to 1,345,983 first-time Zoox-enabled network users during the spring and early summer travel season. On June 18 alone, new user connections totaled 381,593. For Zoox customers, each connection represents an opportunity to promote offerings based on individual consumer interests and that lead to maximum revenue-earning potential.

This is achieved using Zoox's advanced consumer and guest profile-building abilities that are updated every time that a user connects their devices to one of the thousands of Zoox-enabled hotspots. Other online traffic analytics generated during the highly anticipated travel season that further demonstrate Zoox's ability to tailor advertising campaigns based on a consumer's unique background include:
40 percent of connections were made by those identifying as male.

46 percent identified as female.

30 percent identified as belonging to the 31-40 age group.

Mobile devices were most frequently used to connect at 94 percent.

The average user connection time was 123 minutes.
"As we begin to emerge from the pandemic, utilizing guest data to connect with consumers and create targeted online advertising campaigns are more essential than ever for travel companies who want to stand out from their competitors," said David Tyre, VP of Business Development – North America for Zoox.

"Our quarterly statistics demonstrate the wide extent of our solutions, which can aid in the personalization and subsequent success of a travel brand's efforts. As travel continues to rise, we look forward to providing even more business with access to our smart solutions and share further successful statistics."
With profiles that can instantly identify a consumer's income level, hobby interests, active memberships and much more once authorization is provided, notable Zoox customers include Choice Hotels International and the New York City Mass Transit Authority. Other Zoox current clients further include major airports, casino companies, hotel groups as well as bus and train station operators that are scattered throughout the Americas and Europe.
For more information, please visit www.zooxsmart.com.
Company Contact:
David Tyre
VP of Business Development – North America
david.tyre@zooxsmartdata.com
+1 (470) 266-6568
About Zoox Smart Data


Zoox Smart Data, established in 2010, is an international technological solutions provider that intelligently builds and monetizes big data customer profiles from existing Wi-Fi networks. Through this unique capability, Zoox systematically creates high value, targeted marketing audiences, and behavioral movement data to rapidly monetize this asset and deliver immediate ROI. The Zoox Smart Data Platform provides big data integrations that enrich customer data to create more relevant campaigns and inform critical growth strategies, while the Zoox Media Platform delivers targeted direct and programmatic ad campaigns. This innovative approach has made Zoox a pioneer in applying Big Data and Artificial Intelligence in various industry segments, such as hospitality, retail, transportation and other markets. Learn more at www.zooxsmart.com.