Zoox Smart Data Partners with Leading Hospitality Wi-Fi Network Providers to Enable Seamless Access to Guest Preference Profile Technology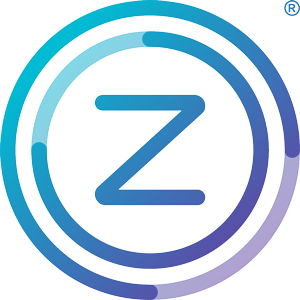 Admin
- 2 de March de 2021.
Strategic partnerships ensure that hotel and travel businesses can deploy hyper-targeted promo campaigns and offer custom-tailored experiences using data from existing Wi-Fi services.
Alpharetta, GA — March 2, 2021 — Zoox Smart Data ("Zoox"), an international provider of technological solutions that harnesses big data to build customer profiles from existing Wi-Fi networks, has announced additional partnerships with third-party Wi-Fi providers to ensure that more hotel and travel businesses can seamlessly integrate its advanced profile technology with pre-existing Wi-Fi operations.

Zoox's recent collaborations now provide full and instant compatibility with networks deployed by SkySmart Systems as well as with a wide range of other hospitality network providers including Safety NetAccess and Single Digits.


"Zoox has enabled our team to provide real time customer engagement and unique insights within the guest Wi-Fi experience," said Chris Wiggins, CEO at SkySmart Systems. "Riding on the Zoox platform, our SkySmart solution transforms the relationship between businesses and their customers. The Zoox team has been an invaluable asset in a time when businesses are needing to evolve and adapt."


When combined with a business's existing network, Zoox's Smart Data technology provides instant access to profiles generated on each individual guest that can be used to determine interests, budget ranges and specific travel-related goals. Once a guest opts in to the service, profile analytics that can be accumulated include income and education level, marital status, family size, hobbies and active memberships.
Using the analytics compiled by Zoox Smart Data, businesses can automatically determine which promotional campaigns best resonate with individual target audiences to boost interaction and campaign success.

These capabilities can be utilized at any point of the guest journey: from pre-booking decisions, to while onsite and after check-out, ensuring a fully personalized experience from start to finish that strengthens loyalty and increases revenue-capturing opportunities.


When deploying Zoox Smart Data alongside the Zoox Media platform, businesses can also sidestep the need to contract third-party ad publishers and can instead push tailored promotions or other customized notifications directly to guest devices. This not only significantly streamlines campaign processes and reduces the time from campaign inception to actively promoting, but also results in more revenue share going to hotel and travel businesses.


"Hospitality- and travel-based organizations have long recognized that providing their customers with a Wi-Fi service is now a universal requirement, but what they can often overlook is that the same network offers virtually limitless potential in getting to know the unique likes and dislikes of each guest before they even arrive," said David Tyre, VP of Business Development – North America for Zoox. "We are honored to partner with leading network providers that share our goal of combining existing network infrastructure with advanced big data capabilities. We further look forward to seeing more businesses leverage such integrations to create experiences that always mirror precise expectations and that result in enhanced loyalty and profitability."