Zoox Smart Data Selected by Choice Hotels to Oversee Wi-Fi Landing Pages with Latest in Guest Experience Personalization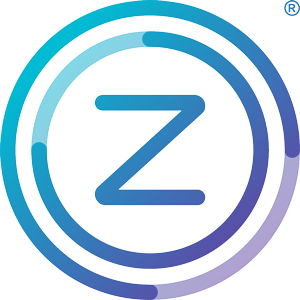 Admin
- 30 de November de 2020.
Solution deployed across 4,141 Choice Hotels to host and manage internet landing pages should lead to enhanced guest satisfaction and loyalty.
Alpharetta, GA — December 1, 2020 — Zoox Smart Data ("Zoox"), an international provider of technological solutions that harnesses big data to build customer profiles from existing Wi-Fi networks, announced today that it has successfully deployed its Zoox Media solution across 4,141 Choice Hotels branded hotels along with the Zoox Smart Data platform at 197 properties. Zoox Media integrates with the hotel's guest Wi-Fi landing page, providing a fast and direct communications channel to their guests that enhances awareness of available hotel services or promotions. By also integrating Zoox Smart Data with the existing network infrastructure managed by their partner, Safety Net Access, the 197 Choice Hotels locations can now further analyze guest preferences to match available offerings with experience expectations: potentially boosting satisfaction, loyalty and hotel reputations.
As one of the largest hotel chains and hospitality franchisors in the world, Choice Hotels International, Inc. has several brands that range from providing upscale to economy hotel stay experiences. With Zoox Media, Choice Hotels can offer each guest a seamless log-in experience into each property's Wi-Fi while connecting them with the opportunity to receive details on preferred offerings. The Zoox Media solution includes the opportunity to communicate directly with guests using image, video and GIF-based messaging. Using the Zoox Media dashboard, Choice Hotels personnel can access reports that demonstrate the effectiveness of matching offerings with guests by providing insight into metrics such as the number of clicks on a particular offering. Combined with the ability to determine when and where a guest interacts with hotel messaging using location targeting, Choice Hotels can identify what offerings resonate best with a particular guest during a specific moment in time.
"Choice measures its success by making sure that each guest finds the ideal hotel experience that they are looking for. Zoox Smart Data and its solutions help us achieve this goal by providing the tools needed to deliver an enjoyable and custom-tailored online experience," said Russell Anderson, Director of Technology Programs and Accounts at Choice Hotels International, Inc. "By designing our Wi-Fi service landing pages that host 4 million guests a month and which are managed by Zoox Media, we can better pair available hotel services and promotions to guest interests, leading to increased loyalty and satisfaction."
With the deployment of Zoox Smart Data at 197 of its locations, Choice Hotels is also able to leverage a vast wealth of demographic and psychographic data that offers valuable insight into the latest guest preferences. For guests that authorize Zoox to save their information in the solution, , Zoox Smart Data offers the hotel instant access to guest profiles that are updated in real-time whenever a personal device connects to one of the property's existing Wi-Fi networks, or when a guest signs into any of the thousands of Zoox-enabled hotspots located around the world. These valuable analytics can make all the difference in successfully pairing hotel offerings to individual preferences including marital status, income and education level, hobby interests, memberships and much more.
"We are pleased that Choice Hotels has selected Zoox to assist in managing their Wi-Fi landing pages while providing each guest with instant awareness on available services that align with what they seek from a hotel stay experience," said David Tyre, VP of Business Development – North America for Zoox. " Choice Hotels joins an increasing number of hospitality businesses that are finally able to fully understand what matters most to each guest and we look forward to providing them with valuable insight that allows them to remain highly competitive in catering to unique needs."
Company Contact:
David Tyre
VP of Business Development – North America
david.tyre@zooxsmartdata.com
+1 (470) 266-6568