5 Reasons Why Hotels Are Leading The Smart Building Transition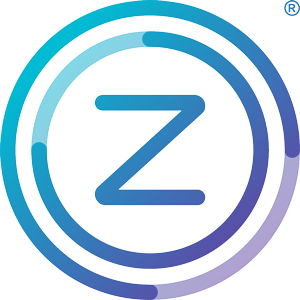 Admin
- 15 de May de 2019.
Smart technology is not new. Many people have a smartphone. However, smart building is still new.
"Smart building" is the creation of structures that integrate wireless connections with sensors to record and analyze data. This data enables optimizations that decrease costs and improve the experience within the local environment.
Some examples include sensors that adjust the room temperature based on the number of occupants or turn off the lights when the room is empty.
According to IHS Markit, hotels will lead the transition to smart buildings. Despite the low percentage (<10%) of smart building products in hotels, they are projected to grow rapidly in the next five years. Smart technology is expanding and hotels want to leverage that technology to offer more personalized and comfortable guest experiences. This year, Airbnb beat Hilton and now has 20% of the lodging market. Hotel brands are fighting to get a greater market share. Some hotel chains are seeing growth, but many independent hotels are going out of business.
Why Hotels Will Lead the Smart Building Transition
Faster check-in
By 2022, over 10% of hotels will offer automatic check-in by sending a code to the guest's smartphone after booking a room.
Another possibility for hotels is facial recognition, where guests' biometrics will expedite the check-in process without interacting with staff.
Smartphone climate control and more
It is becoming more common in smart hotels to offer lighting, temperature, and other comforts to be managed with smartphones. These technologies give guests a more customized experience and save their settings for future visits.
Enhanced security
Security is the most delicate issue in hospitality. Smart building enhances physical security to prevent crimes on their premises through the use of various sensors.
Virtual Assistants
Virtual assistants are becoming more common in smart hotels. Voice will guide these assistants and make configurations to the guests' preferences. They will allow you to request room service, maintenance, wake-up calls, and other things.
Smart Mirror
With this new technology, guests can add functions on the surface of a mirror and its usability is diverse. Many hotels are installing smart mirrors in their rooms to optimize the guest experience with more customization.
Our Last Words
As the hotel market becomes more competitive, more hotels are relying on new technologies to offer more personalized and comfortable guest experiences.
We, at Zoox, have a smart pass product that is being used in hotels. Through facial recognition, the product generates rich user profiles and connects to hundreds of applications to make processes, such as check-in and data extraction easier.
If you represent a hospitality business and want to start a smart building transition, we encourage to learn more about the benefits of the Zoox Smart Pass.