Trends 2023 in the universe of data and technology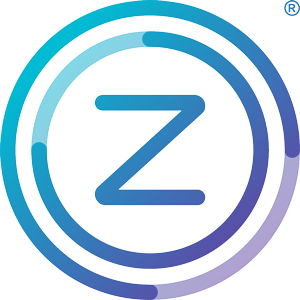 Zoox Smart Data
- 9 de December de 2022.
The beginning of a new year always brings research and projections for all markets. After two years of pandemic and a year of recovery, it has never been more important to use the power of technology and data intelligence to predict what the market movements will be in the next 12 months.

The intelligence that moves this transition of socioeconomic panoramas is based on innovations and the constant search for differentiated projections for the future.

According to a Gartner report, 94% of CEOs want to maintain or accelerate the pandemic-driven digital transformation by analyzing which technologies are most relevant.

Thinking about this scenario in general, Zoox has gathered insights on how standing out in the market through data and technology can be a great opportunity for companies to stand out from the crowd.

In this article, together with Zoox's tips, you can think of your own strategies to leverage your business even more.

Trend 2023: Retail Omnicanality
One of the main points of interest raised was Omnichannel Retailing, increasingly present in the lives of the consumer public.

The term "omnichannel" comes from the combination of the Greek word "omni", which means "all", and the English word "channel". Therefore, omnichannel commerce is that which combines all possible channels during the consumption journey, bringing together the best of the physical and the digital.

But those who think that the fact that the purchase is concluded in one of these mediums invalidates the process are mistaken: it does not matter if you research in a store and buy online or the other way around, research on the Internet and buy in a physical store, both processes are omnichannel.

In fact, the survey found that more than 80% of consumers research in one medium to buy in the other, showing that the internet and stores are not competitors, but collaborators, both part of a current culture that values the best of each experience.
Trend 2023: Sales on Marketplaces and Social Networks
Within the digital field a major trend for 2023 will be sales through marketplaces and social networks, two categories that have been gaining more and more space.

Marketplace sales are those made on platforms that host different sellers. With them it is possible to buy several types of items from various stores or people.

This plurality has proven highly attractive, because 68% of respondents buy more on marketplaces than single virtual stores, and 51% of them said they do it frequently.
Trend 2023: Chatbots
Chatbot integration will be increasingly present in the coming year and the projections are encouraging for the future. According to an article published by Juniper Research, the number of in-app messages with chatbots will go from 3.5 billion in 2022 to 9.5 billion in 2026.

The projection is a strong indication of how the public has accepted this technology and the next step is the implementation of voice search. By 2023, the number of people using voice assistants is expected to reach 8 billion, helping to accelerate their implementation into chatbots.

"(...) sellers should develop their chatbots integrated with voice assistants to capitalize on the growth of residential smart speakers, such as Amazon Echo and Google Home." Research How Chatbots Will Facilitate the Omnichannel Experience, by Juniper Research
In other words, technological innovations are coming together and it is this union between them that makes access even easier for the user. Options are always welcome and the consumer is open to accept the new, especially if it makes his life simpler.
Trend 2023: Artificial Intelligence
Artificial Intelligence is a relatively recent technology, but in recent years it has become increasingly present in the business universe.
Currently, we can observe this technology more present in the retail sector. One example is the intelligent fitting rooms that recommend clothes according to customers' tastes and sizes, and Customer Relationship Management (CRM).
However, in 2023, AI will present itself as a strong trend for the corporate environment, but this time with a somewhat more sophisticated system using adaptability.
Unlike traditional Artificial Intelligence systems, Adaptive Artificial Intelligence has the ability to review its own code and adjust necessary changes that were unknown at its creation. According to Gartner's Top Strategic Technology Trends 2023 research

"Adaptive Artificial Intelligence systems aim to continuously train models and learn in runtime and development environments based on new data to quickly adapt to changes in real-world circumstances that were not foreseen or available during initial development." Gartner Top Strategic Technology Trends 2023 Survey
The research further predicts that companies adopting this new Adaptive Artificial Intelligence model will achieve a 50% improvement in results in terms of adoption, business goals and user acceptance by 2026. In addition, they will have a better structure related to governance management, reliability, fairness, effectiveness, and privacy.
Trend 2023: Technology as means to an end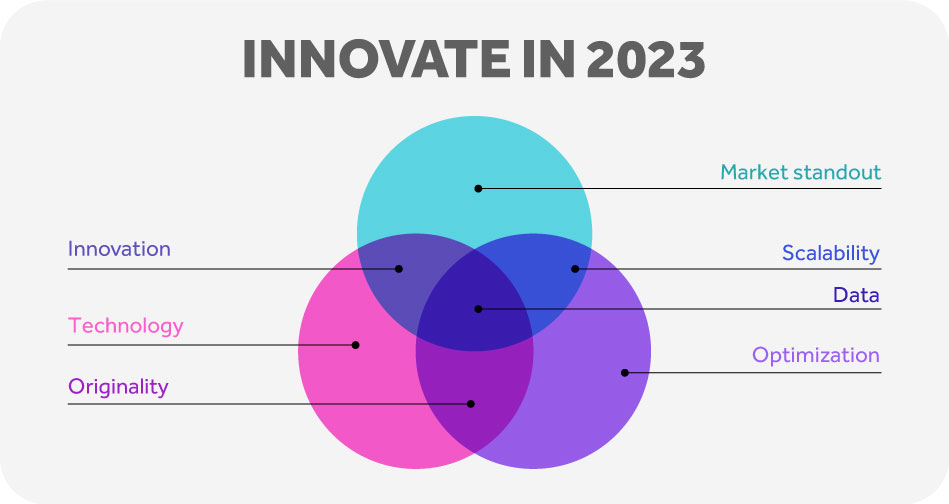 When bringing all the main points of trends for the year 2023, we cannot forget the big picture where we use technology as means to an end.
Many companies, when making their projections for the future, forget the three main ways to be successful, especially in the digital environment. And Zoox brings to you, in a very didactic way, what are the general trends for your business:
Scalability: in a competitive world, you need to be constantly innovating and for that, you need to create the famous "disruption" of your business. Understand what your audience NEEDS, and make highly customized product and service offerings to build even more customer loyalty.
Optimizations: as society evolves, we need to be aware of the innovations possible in our business. Having a broader view of the scenario allows us to be aware of small gaps we may be committing. It is a great moment to consolidate even more in the market.
And no less important:
Originality: your differential needs to be your great ally in the market. Be a pioneer in your segment. Set up strategies in which only your business/product is able to meet the pain of your audience. Be unique and be more than your client thinks he needs. Be what they WANT.
In these possibilities, innovations can be even more profitable for your business.
2023: The year of technology with purpose
The year 2023 promises to continue the trends we have felt since 2020, with the public increasingly accepting new technology into their lives and shopping journeys.
Artificial Intelligence, chatbots, and online commerce are tools that will help the customer achieve their goals, and knowing how to use them is the key differentiator for any successful company.
To understand exactly which technologies and tools you should use, you must first understand your customer: his wishes, pains, and aspirations. And the most assertive way to do this is through data collection and study.
After all, it's not enough to have the latest technology if you don't know how to implement it in the customer's journey. Therefore, 2023 will be the year in which we will connect with our audience to use technology with more focus and purpose.