Omnicanality in Retail and Wi-Fi Role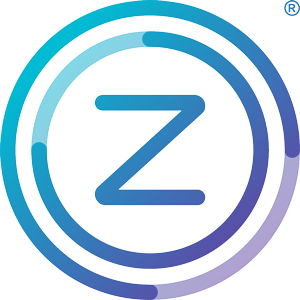 Zoox Smart Data
- 18 de November de 2022.
Being prepared to serve the consumer requires building a more human relationship between the customer and the brand. But you probably already know this, don't you?
Today, more than ever, this requirement is present in the need to stand out in the market - which has never been more competitive than now, in the post-pandemic scenario.
There has been a sense of duty to develop a personality and improve engagement, while at the same time the compulsion to build a more objective communication with the audience has made itself present in the retail scenario.
Those who work in management roles in retail know how much the pressure for accurate feedback on their actions, among other metrics has intensified - such as quantifying consumer impact, marketing assets (such as brand and customer value), financial position, and market position, among other metrics has intensified.
This pressure comes not only from the leadership, but from the market itself and the consumer.
And developing customer-focused business strategies is a competitive advantage for any niche. This is due to the fact that we live in an era in which consumers are more aware of their role in the market.
According to the CX Trends 2022 report, developed and published by Zendesk, more than 60% of consumers say that the crisis in recent years has raised the standard of customer service, but 54% feel that organizations still treat it as something secondary.
Growth depends on building better customer experiences.
Do you want to understand how this works and how the strategic chain of service channels can generate good results in the face of unusual market prospects? After all, the post-pandemic world is a new world and requires strategy to stand out.
Continue here with us and Zoox will show you how this world of digital transformation works and how retail can be impacted through data intelligence and communication channels that make the magic of the tech world happen.
What is Omnichannel?
With technological advances, the modern consumer has started using different devices during the buying journey, from smartphones and computers, to visits to physical stores.
This makes the consumer journey less linear and more omnichannel.
The term Omnichannel comes from a mixture of Latin and English and means "all channels together". It is a strategy that unites different points of contact, communication, and sales to make the customer experience integrated and consistent, regardless of the channel.
The Omnichannel strategy emerges to help the market to take advantage of the main communication channels to interact with its public and make the relationship an excellent user experience, as well as a buying experience.
This strategy allows the customer to move among the contact points, being able to interact with the company in a cohesive way in all of them. Thus, the buying process becomes more personalized, offering the customer the best of the digital and physical worlds at the same time.
A research published in the Harvard Business Review in 2017 pointed out that of 46,000 consumers of a large retail chain in the United States, only 7% consumed exclusively from e-commerce and 20% frequented only physical stores.
While 73% used more than one channel during their shopping journey...
So far, the number seems symbolic, but let's understand how much this strategy impacts sales.
Of the consumers who use multiple channels, on average 4% spent more each time they set foot in the store during the survey period, and 10% more online than customers who used a single channel.
This data shows us that, increasingly, the modern consumer wants the freedom to communicate across any chosen channel and does not want to waste their valuable time on media that they do not like.
Failing to integrate a multi-channel approach results in a confusing and impersonal experience, which often leads to consumer frustration.
Limiting your customer's communication channels means limiting your sales.
We've already seen that omnichannel is a great bet to solve this problem and arm yourself against the charge for results we commented on at the beginning of this article.
But, even the best CX teams depend on the right tools and capabilities to put this sea of possibilities into practice.
This is because, for an efficient omnichannel management, companies need to be prepared to simultaneously analyze the information received from each contact point, and create personalized stimuli for each one in real time.
Analytical capability plays a trivial role in this process.
In the next chapters we will delve a little deeper into how omnichannel strategy works in retail practice and learn about the right analytical tools to help you do this.
Omnichannel strategy applied to Retail
The consumer has never been more pulverized, and physical and digital presence has become essential to capture the most sales through convenience. After all, even purely digital retailers like Shein have opened physical stores to impact a different portion of the audience.
Keeping in mind that the customer journey may start in the digital environment and end in the physical store (or vice versa), your company can gather data to develop a unique view of the customer and offer them highly customized offers and products according to their consumption profile.
By cross-referencing data that integrates information from the register held in the physical store to the e-commerce login of a specific customer, it is possible to obtain valuable insights about which products he expresses the most interest in and which he looks at for the longest time, both at the POS and in e-commerce.
In this way, companies are able to offer a more enjoyable and fluid shopping journey across different channels for the modern consumer.
It seems like something difficult that requires a degree of expertise, and in fact requires maturity and knowledge to build solid strategies for their execution.
For a good execution of an omnichannel strategy, it takes preparation and study, and there are different levels of maturity in the stages:
Professionals collect and combine some data, usually in the digital space. For example, think cross-device (the path/device the customer used to access a product or service on the Internet) and cross-platform (called cross-platform, software with this profile can run on different systems, such as PCs and Macs, for example.
One of the most common examples is Java, which can run on any system that has the Java Virtual Machine installed), such as integrated display, video, and social media campaigns - on desktop, tablet, and mobile.
At this level, there is the collection and combination of all data, including digital, mobile, video, print, call centers, and traditional physical stores.
Omnichannel marketing is not just about integrating channels to the consumer. It also integrates internal departments. When executed well, the strategy requires information sharing and an integrated process between company departments such as marketing, support, product, and customer service.
Omnichannel strategies are the only way to impact the consumer in a personalized way (1:1 marketing). Consumers want to feel at home and be treated well during the buying journey. They want their preferences to be remembered and taken care of. And they expect the same treatment in all channels - with simplicity and efficiency.
Retailers that adopt the omnichannel model have a competitive advantage, just look at the success of Amazon's physical retail. Today, successful physical stores are also incorporating digital. Many retailers are reinventing their stores and offering a more interactive and personalized experience - making shopping even more fun!
On the other hand, the challenges faced by omnichannel strategies are the result of obstacles that Zoox has already anticipated and is prepared to address.
The main challenges, which ultimately hinder the course of omnichannel strategies are:
The key to a consumer-centric strategy is data. Retailers do not always know their own consumers well enough. Many also struggle to recognize each consumer across different channels.
Integration of technologies
Most retailers deal with systems that are mostly incompatible with other technologies and data assets.
The omnichannel model requires cooperation and information sharing between different areas within an organization. Eliminating distances within the enterprise and encouraging the flow of information can be challenging, especially if departments don't talk to each other. Competition between online and offline teams - to generate more sales and profits - can also be a challenge.
4 ways to use the omnichannel model to your advantage:
1 - Encourage Loyalty: Many omnichannel, successful companies use incentive means to enforce brand loyalty.
2 - Cater to Preferences: Cater to your consumer's personal preferences by promoting something they really like and lead to a higher likelihood of purchase.
3 - Generate relevant, engaging and timely communications: In a well-managed omnichannel approach, data is constantly collected for the retailer to learn more and more about the consumer's shopping habits. This includes when, where and how they are most likely to buy
4 - Embrace physical retailing: Omnichannel businesses use their physical operations not only as traditional stores, but also as showrooms for digital sales, shipping centers, or for an interactive online-offline experience. This allows a 360-degree view of both the retailer and the customer to the brand.
And that's just the beginning of a much larger conversation about the use of technology in retail, read on to learn about solutions that can help you with this.
The role of Smart Wi-Fi in an Omnichannel strategy
By integrating online and offline channels, you can achieve a more advanced level of data collection and analysis.
Talking about omnichannel without considering the role of analytical tools is playing ball in the dark.
Intelligent Wi-Fi primarily plays a role in helping your staff understand consumer behavior and direct actions based on that analysis, and allows retailers to achieve more consistency in the activities performed during interactions with consumers.
According to a survey by the Center for Studies on Information and Communication Technologies (Cetic) 89% of people prefer to surf the Wi-Fi network than the 4G network.

When we integrate omnichannel strategy with a Smart Wi-Fi tool, magic happens!
Imagine that your customer enters a store and connects his smartphone to the Wi-Fi, through a login and password. From there, with consent, your company starts to receive and monitor information from this customer such as: location, gender, age, social profile, website browsing history, etc.
Precious data that makes it feasible to learn more about this customer's journey in the store, optimize the product mix, send personalized offers, and generate greater chances of sales conversion.
According to Zendesk's CX Trends 22 report, more than a third of companies have already integrated conversational customer care capabilities, and 7 out of 10 say their top priorities include:

The same report indicates that only 17% of companies are ready with a platform that connects all service channels.
That means there is still time and opportunity for your company to offer the channels and experiences that are increasing loyalty and value.
It is the data intelligence used in digital media applied to your physical point of sale, unifying all your data so you can offer what your consumer wants most: comfort and convenience to buy when and where they want.
With a high quality Smart Wi-Fi you will know where your customer spent the most time, through heat maps of your store, where he looked and at which moment he made the purchase. Data like this - and many others - will help your staff to adapt sales strategies and POS layout to attract even more public attention.
If you want to know all the advantages of Smart Wi-Fi, contact our customer service and schedule a conversation with one of our specialists. We have a complete team ready to help you.