Insurance company: do you know your client?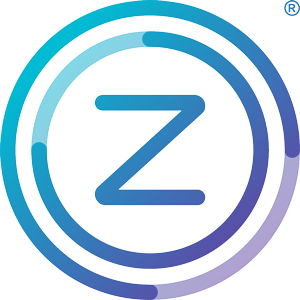 Zoox Smart Data
- 28 de September de 2022.
Customer: the focal and most important point of each and every business. Without it, no company will prosper. Their consumer profile should be your North Star, always, and guiding your company towards success requires, increasingly, a deep, solid and assertive understanding of their needs.
Without an understanding of your consumer, any strategy that your company thinks of creating or putting into practice is doomed to failure, even before its debut. That is why it is extremely important that you have a 360° view of your customer, so that you can create solutions and offers that are increasingly appropriate and customized.
In today's article, you will understand the importance of knowing your customer, how a consumer profile based on data contributes to greater clarity in targeting your offers and solutions, and how hypersegmentation and hyper-personalization help you create a more assertive pricing strategy aligned to your customer's demand.
Enjoy your reading!
Data-driven consumer profile
We live in the Age of the Customer. With this statement, we affirm: it is impossible for a company to thrive and succeed without a deep understanding of its consumer's profile.
Offering good products or services is no longer enough to win the trust and heart of the client, it is the basics. According to McKinsey's Next in Personalization 2021 Report, 72% of people surveyed said they expect the companies they buy from to recognize them as individuals and know their interests. Focusing on long-term relationships leads to better upward migration, retention and customer loyalty, according to the report.
In the financial services market, a 5% increase in customer retention produces a more than 25% increase in profit, according to Bain & Company.

In a segment that works directly with people's uncertainties and insecurities, as is the case of the insurance industry, it is even more important to understand the consumer profile and their needs.
To build this profile, it is necessary to gather information about the behavior of the public in question. Cultural, social, demographic, personal, and psychological factors need to be considered in order to create a customer profile that guarantees good results.
This construction must not be something vague or based on "guesswork". Therefore, having a technological solution that gathers and qualifies this concrete data is essential to have a solid base on which to rely.
Businesses are able to grow more sustainably when technology helps them make predictable what was previously uncertain. According to research by Think with Google, highly data-driven organizations are 3 times more likely to report significant improvements in decision making.
A keen analysis of customer lifecycle data is able to generate valuable insights in identifying consumer segments and micro-segments, perform predictive modeling of behavioral, transactional and engagement trends, helping and guiding your sales team to make more personalized and hyper-segmented offers to current and future policyholders.
Hyper-personalization and hyper-segmentation of the consumer profile
Can you imagine walking into a library where the books are not catalogued and organized? Titles and segments all jumbled up in rows and rows of shelves, with no logic or organizational strategy. How long would it take you to find an author or a book you wanted?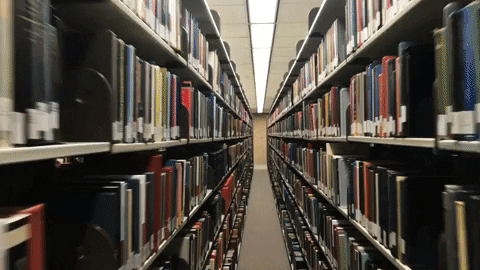 Relying on solid data and information about titles and authors helps to segment books by subject matter on different bookshelves in an organized and strategic way for the space.
Now, think about your policyholders. What if you could segment them into different "bookshelves in your insurance company library" according to their behavior and consumption profile?
Well, you can! And it is data that helps you in this task.
Data helps your insurance company to catalog and hypersegment your customers in an assertive way, taking them out of a common space.
Take, for example, the profiles of Charles and Edward. They seem to be the same person when we look only at the superficial data, but their interests, income, and the best way to achieve their goals are different. Only with hypersegmentation we are able to filter in a way that promotes foolproof offers for each one.

With this hypersegmentation and information in hand, you have the ability to make better insurance offers with high-level hyper-personalization tailored to the needs of those policyholders in question.
In the post-pandemic period we are living in, with increasing digital behaviors raising the level of consumer demand, personalization is more important than ever. According to the McKinsey Report, 71% of consumers expect companies to offer personalized interactions, and 76% are frustrated when that doesn't happen.

Assertive pricing in the insurance market
Loss of policyholders through high pricing practices or reduction in profits when prices are below market average are the fine line on which an assertive pricing balances.
According to the research The true value of pricing - From pricing strategy to commercial excellence of Delloite, pricing has been gaining relevance in the business world, by consolidating itself as a practice of development and execution of prices focused on capturing the highest value for each customer, covering topics from strategy to commercial excellence, with the aim of maximizing profitability.
By keeping in mind a hypersegmentation of policyholders and combining it with predictive market analysis, you can achieve a more assertive and balanced pricing that matches your policyholder's desires and is interesting from a profitable point of view for your insurance company.
We hope this material has convinced your that Smart Solutions, which provide a 360° view of the consumer profile and data-driven insights, are the best way to deliver an excellent experience to your policyholder and ensure the best profits for your company.
Interested in learning more about a solution for insurers or have any questions? Let us know in the comments or fill out this form and we will get in touch.