Customer Experience: 4 cases of digital solutions in retail to inspire your business
Yasmim Restum
- 12 de August de 2022.
The way we interact with brands is constantly evolving, at an even faster pace than before, and the customer experience had - and still has - to keep the pace.
Even before the Covid-19 pandemic, the digital universe was already impacting how we live, shop, and relate. However, the masks may even be falling out of use, the vaccines may have spread, most people are back outdoors, but consumer behavior is not going to be the same again. We are much more picky.
In this article, we will talk about the rebirth of customer experience (CX) in a world where the value proposition of brands can no longer be just a product. Enjoy your reading!
Concept and Impact of Customer Experience (CX) in Retail
Every company, regardless of segment, must make it a rule to deliver an exceptional customer experience. This is nothing new. But when people think of CX, they usually associate it with traditional sales and marketing touch points, such as pretty stores, polite and courteous employees, functional apps, and giveaways.
And they still have their value - but not enough to alone sustain a brand's reputation and strength in the face of competition. To build customer loyalty, the process now requires more personalization, more care, less friction, more technology, and less inconvenience.
After personalization, loyalty is the key word in the new CX. And there are numerous surveys that back this statement up with impressive financial results. For example, acquiring a new customer is 5 to 25 times more expensive than retaining an existing one, according to a Harvard Business Review publication. And, according to a Bain & Company survey, an increase of just 5% in customer retention rates can represent a 25-95% increase in revenue.
And back to the importance of personalization: customer-centric companies are 60% more profitable than those that are not, according to HubSpot research. So let's get to the definition.
Customer Experience (CX) is a set of perceptions and impressions that a customer has about a brand when interacting with it. This image is passed on by the brand before, during and after a purchase, hiring a service and/or others.
It is important to note that CX is broader than just the customer service stage: it encompasses all stages of the consumer journey - from 'getting to know the brand' to 'finalizing a purchase' and 'asking for post-purchase support', for example.
So let's talk about how some of the top brands in the market are using digital technologies and solutions strategically to improve the customer experience?

Examples range from smart shopping carts to magic closets - including multi-channel customer service, ultra-fast and smart deliveries, artificially intelligent Next Best Offer recommendations, dynamic and personalized chatbots, and much more.

All this so that the customer feels more connected to your brand and happier with it. Customers like this are the most loyal - and the data doesn't lie.
Digital customer experience in the physical space
Supermarket Enxuto
Can you imagine putting everything in a cart at the market, not having to queue, and even adding up the value of your purchases and having a mini credit card payment totem? It is not a thing of the future: the Enxuto Group, from São Paulo, Brazil, has already implemented 8 intelligent carts in a store in Campinas - and they are working since May 2022.

The Smart Car adopted by the supermarket chain Enxuto, in São Paulo, was inspired by the one created by Amazon, in the United States. The equipment has a touch screen and a bar code reader, which allows both price checking and payment.

Security was not left aside. The cart has five cameras and a moving balance to monitor what goes in and what comes out. Besides, the exit of these consumers is different from the others. According to Bruno Bragancini, president of the Enxuto Group, who spoke to the Pequenas Empresas & Grandes Negócios website, "the entire development of the cart was carried out having the consumer at the center of the decisions".

The project is an initiative that encompasses omnichannel strategy and also phygital - and has the potential to speed up sales, by making them simpler.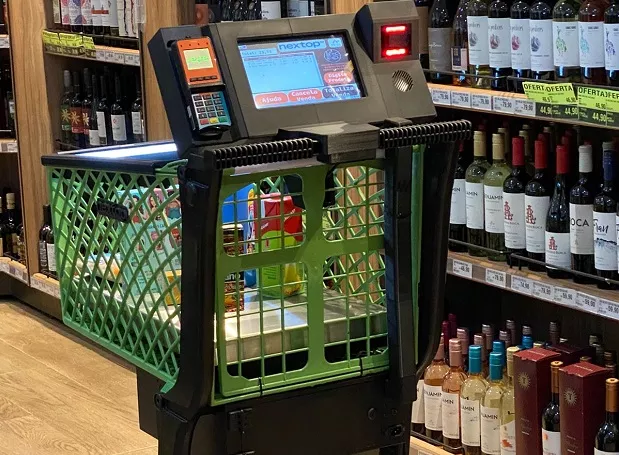 Super-personalized customer journey mediated by technology
Amazon Style
Amazon has opened its first physical store, in Los Angeles, with a magic closet. The machine-learning technology used helps customers find clothes according to their preferences. The Amazon Style feature has a digital catalog that helps the customer make combinations of pieces, and then the intelligence "learns" their preferences through algorithms.

With one click, the clothes arrive in the fitting room to be tried on. The clothes are placed on intelligent, automated racks in the back of the fitting room. As soon as the customer enters the code via Amazon's mobile app, they choose colors and sizes of clothes, and enter a quick virtual queue. The fitting room is unlocked by smartphone.
Amazon's goal is to minimize friction with the customer and encourage them to continue shopping without having to leave the place.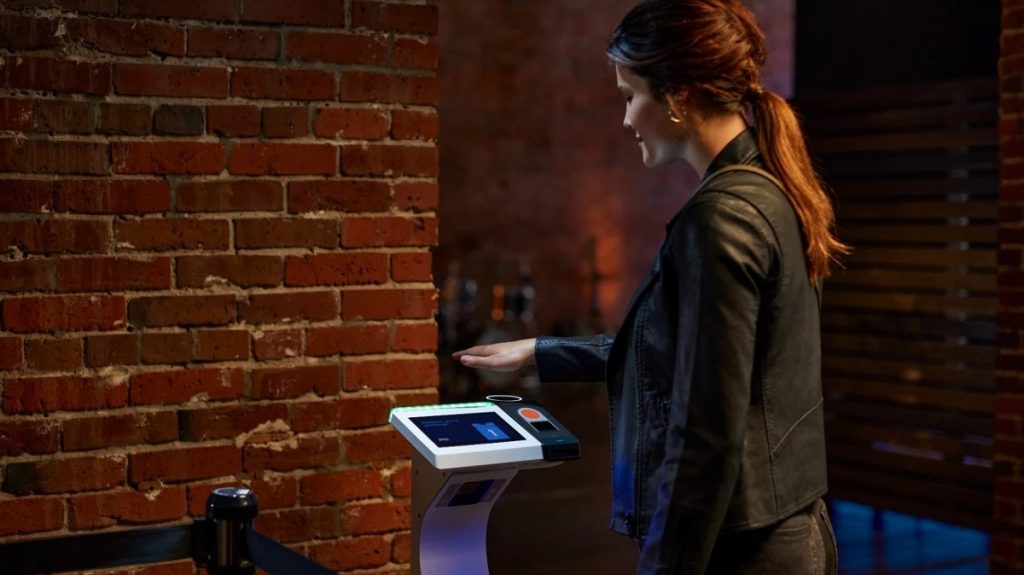 Super-efficient customer service and fast delivery
Walmart + DroneUp
In partnership with operator DroneUp, Walmart has started its drone delivery service in six US states. The drones lower packages into customers' homes via a cable.
Control of the delivery service is entirely remote and could benefit up to 4 million American households. Orders will be packed in a store and taken by a remote pilot to a yard, where the package will be lowered to the ground using a cable.
In addition to potentially reducing urban air pollution, the value disclosed was $3.99 per delivery, with a weight limit of up to 10 lbs - following the principle of what they called "if it fits safely, it flies".
Digital buying journey mediated by brand representatives
Avon
The brand is investing heavily in social media sales to increase the reach of its representatives. In fact, social networks as a whole have proven to be great CX channels. Through the capacitation of the saleswomen with free courses, the sales process becomes more manageable, easy and profitable in the digital.
According to research Olha de Novo 2021, by Avon, 67% of Brazilian women consider e-commerce as their main shopping channel.

Through resellers, the company migrated sales to online platforms (app Minha Avon - personalized virtual store for the representatives -, Avon Conecta and the Digital Magazine. This process greatly reduced the need for sales reps to travel and go out, improving delivery logistics and giving more time for the sales reps themselves to become digital influencers, producing personalized content involving Avon products.
After learning about all these initiatives, don't you want to implement them? From Smart Wi-Fi to our Zoox Eye Data Science & Analytics platform, we help your company learn more about your customer to make more assertive decisions and delight your customers through a flawless experience.

Schedule a no-obligation demo with one of our experts.