Technology for Hospitality: trends and innovations to improve guest experience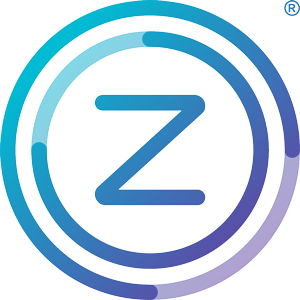 Zoox Smart Data
- 16 de September de 2022.
Never before has the user experience been taken into account as much as it is today. For a long time, when data was not present in the daily routine of brands and companies, it was much more common to notice mistakes in communication and even strategies. But the world has evolved enough and, today, it uses the power of data for decision making.
Responses to errors have become faster, as have the acceptances of advertising actions. It has become easier to know, understand, and get to know your customer than to assume and test - with no feedback - what he or she doesn't even imagine they would like to experience.
In this special, lovingly done by the Zoox team, you will see how data has become a fundamental source to deliver the best experiences in an industry that lives by them: the hospitality industry.
Learn how a large hotel chain can be responsible for, besides moving a significant portion of the economy through tourism, deliver experiences that a guest can enjoy in a leisure/work moment.
Stay with us to understand how data and technology are contributing to the news, and how they are being fundamental to further increase positive experiences and market renewal.
Data Analytics and Guest Experience
Traveling, for many, besides a vacation, represents reconnection with something lost inside us. It sounds philosophical, but being in an environment that allows us to enjoy the perceptions and sensations of welcome that we often only have at home requires a lot of study and dedication to deliver this experience to guests by the host.
In the hotel industry, this need has become the rule: the guest needs to feel as comfortable as possible and enjoy unique experiences, whether during leisure time - such as a vacation - or a quick business trip. And it took a lot of study, behavioral analysis, cultural analysis; for us to deliver what we deliver today.
On the way to the present day, it was necessary to invest in technology and data science in order to be able to increase services, improve experiences, among others through algorithms that understood patterns and behaviors.
Technology emerges in this scenario, as an ally, being a great way to improve and increase the value of your business. Whether you are looking to increase internal operations or enhance the guest experience, technology offers a versatile range of tools to help you do this.
But for owners to see the full benefits of technology, they need to look beyond the functions and features and consider the experience. Many programs and devices look good on paper, but hurt when it comes to execution. To be successful, you must consider users and their distinct needs from the start - starting with your employees and customers.
To bring unique experiences, the hotel chain has begun to change the way it handles technology. Employees have started to use technology to do their jobs.
On the employer's side - responsible for empowering staff to perform those jobs well by providing proper tools and resources - when introducing a new technology into your daily routine, there is a need to communicate with staff.
It is critical to provide comprehensive training and resources to resolve technical issues and, most importantly, to ensure that the technology actually helps, not hinders their performance. For any company, the main asset should be people, and here we are talking about employees.
Today, they are the primary users of a technology, and while the leader may be the final decision maker, their employees can provide a front-line perspective on what kind of tools are needed.
This scenario brings a first data analysis about the frontline: they are the ones responsible for researching vendors of property management or reservation systems and seeing product demonstrations. They are the ones who will foster new initiatives before the service, based on customer data.
Any technology solution that the hotel chain can propose will have a greater chance of success if the people who use it the most feel they have something to say - and are heard.
One thing is certain: experiences are crucial to add more value with offers and promotions.
Trends and News in the Hospitality Industry
The period of social isolation, which we experienced during the Covid-19 pandemic, is increasingly distant from our reality. No doubt this is a fact that favors the hospitality industry.
However, the phenomenon of digitalization that has become part of our routines continues to be present in our daily lives, reflecting the behavior and journey of the guest. New habits, interests, demands, and requirements regarding services are part of a new consumer profile in the hospitality industry.
According to the Hospitality Industry Benchmarking Report 2021: Analysis of Mobile and Contactless Technology Development, by Capstone Insights, 54% of guests expect to use contactless payment methods, 52% of them want an upgrade or a special offer for extra services before arrival or at check-in, and 90% responded that they are willing to have meals at the hotel if there are personalized conditions.
That said, it has become critical to take a comprehensive look at the guest experience by reviewing the technology implemented and its value offering.
Increasingly, integrated management solutions that cover the entire hospitality system will be essential when we talk about achieving customer loyalty, increasing revenue, and having sustainable growth.
With technology that can gather and qualify data, it is much easier to offer experiences that are aligned with the desires of this new guest profile, and to make their stay as memorable as possible.
From booking to check-out, see what's new and trending in industry solutions that use technology and data to understand and meet the demands and needs of your guest.
Humanized Attendance via Chatbots
Chatbots are already part of a service in several segments. In the hotel industry, following the desires and requirements of this new guest profile, which seeks a stay with minimal contact, the chatbot can integrate a vital strategy of modern marketing.
The main benefit of the chatbot service is the agility of responses, being able to answer questions from guests 24 hours a day, seven days a week. In addition, some models can be programmed for different languages, providing more comprehensive support should the need arise.
In addition to providing uninterrupted service, this technology, combined with a smart solution, can gather the data gathered during booking and check-in to create hyper-personalized upsell and cross-sell offers and opportunities. For a family trip it is possible to offer a transfer service to a local tourist attraction, while for a business trip it is possible to offer a more convenient breakfast, for example.
All this, in a very humanized way through Artificial Intelligence. Chatbots that use this technology are able to understand written communication, interpret it, and respond in a way that is appropriate and aligned to your segment.
It is interesting to note that you can request the development and programming of a "personality" for your chatbot that is in line with your segment within the hospitality industry. For example: for a farm hotel, you can use language traits more aligned to that context. This results in an immersive and realistic communication.
Another positive point that hotels can see when implementing this technology in their service is the increase in direct bookings, which eliminates the need for commission payments and results in higher profits.
Besides all these differentials, and following the interests and needs of this new guest profile, this technology is already well accepted by the hotel staff. According to the Capstone Insights survey, 66% of respondents working in the industry said they effectively promote the use of their mobile apps and rely on them to convey communications to guests and handle requests in real time from anywhere in the establishment.

Meet Rose, the chatbot powered by Artificial Intelligence that greets guests at The Cosmopolitan in Las Vegas.
Augmented reality for destination experience
The rise of social media has manifested a world that commercializes lifestyle as much as experiences and acquisition of things. Online diaries and albums showcase life's wildest adventures, such as photographs of sublime destinations, highlights, luxury retreats, authentic cuisine, and local boutiques.
Experiences produce social media-worthy content because they generate more engagement than showcasing everyday life. Posts that advertise the action of "living the life" generate more attention, likes, comments, and ultimately more coveted connections.
Studies show that spending money on experiences brings more lasting joy since experiences are something we can share. And data shows that publications of travel experiences engage more, so the tourism industry needed to innovate.
For a hotel guest, satisfaction is directly linked to the experience. It is mistakenly thought that guest satisfaction is directly linked to business performance. With guests focused on purpose-driven experiences, hoteliers who adapt to offer more experience-focused services will succeed in the changing world. The more personal the experience, the more memorable, which offers more value to the customer. The benefit to the hotelier is loyalty.
Deloitte studies say that 39% of guests are likely to spend more on personalized experiences. Great experiences increase guest satisfaction and the likelihood that that customer will return. 41% will tell friends and family about their experience, which increases revenue, brand loyalty and generates marketing for a company.
Technology has made it widely popular and easily accessible for properties to offer unique experiences and services. Especially for hoteliers who can capitalize on their own amenities.
In this regard, the profile of the new traveler wants to get as much information as possible before deciding on a destination or accommodation facility. It is in this scenario, that Augmented Reality enters as a tool since, through the inclusion of information and virtual elements in the environments of the hotel and in promotional materials - printed or digital -, it is possible to enable a preview of how your customer's experience will be, increasing the chances of choice.
Augmented reality allows:
Viewing videos, photos and information about the rooms and other hotel environments in a more interactive and dynamic way;
An immersive preview experience;
Visualization to clients interested in holding events how the environment will look with the decoration, as well as having visibility of size, what the place looks like;
Menu with augmented reality, to check images of the dishes in third dimension;
Offer a tour of the place, telling the historical, architectural aspects;
Besides promoting a more dynamic interaction between the guest and the hotel in a more playful, fun, and attractive way.
Smart Hotels
A strong and important trend for the hotel industry is smart rooms. This technology uses the Internet of Things (IoT) to turn what were once ordinary objects into internet-connected ones. This connectivity allows them to send data and communicate with each other from speakers, and to monitor the system from a data hub.
According to a survey by PwC, nearly all hospitality executives interviewed said that equipping hotel rooms and other areas with IoT devices improves the guest experience:

Hospitality giants have already been implementing this technology. That's because it offers several benefits for guests. Among them are:
Greater personalization of the space and the ability to make it more aligned to each guest's needs, allowing adjustments with just a few commands.


It makes the hotel operation more sustainable, since it optimizes energy efficiency. The use of the equipment can be monitored and regulated for when it is really needed. For example: the brightness of the light bulb can be regulated according to the time of day.


Promotes excellence in the customer experience. With the availability of a hospitality virtual assistant, your customer can quickly make adjustments to lighting, heating, privacy, and other devices by voice command alone.


Control room devices remotely. This makes it easier to prepare the room to welcome the guest, enabling the employee to program the room's heating level for a certain time to make the guest's reception pleasant, for example. Or also the turning off of the equipment after check-out. All this, without the need for a team to go to the room, optimizing time and effort.
Intelligence, inside and outside the accommodations, provides security, agility, and customization. It can range from automated vehicles, facial recognition systems, voice commands to open the room and use its features, to more advanced options such as robots that do the service.

We hope this material has been useful and generated insights for you to keep your business strategy aligned with the news and the future of the industry.